SINDS 2017
 Passie voor techniek
Met een passie voor techniek en oog voor detail heb ik drie jaar geleden een CNC freesmachine gebouwd. Al snel zag ik met welke precisie ik onderdelen kan maken, Een simpele eerste brandstempel was hiermee snel een feit. Dit brandstempel, welke ik gemaakt heb voor een kennis, had de tekst: "Handmade in Holland".
Na het optimaliseren van het maken van een brandstempel heb ik er voor gekozen om een advertentie op marktplaats te zetten, hiermee kreeg ik de eerste opdrachten binnen. Het streven naar perfectie en het afleveren van een goed product geeft mij veel energie.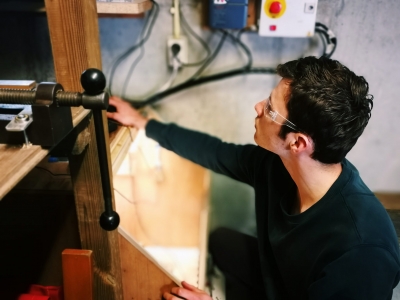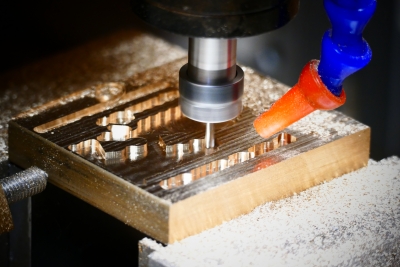 Een vraag die ik vaak krijg is waarom J.H. Machining zo goedkoop is vergeleken met andere fabrikanten. Wij zijn een klein bedrijf, wij hebben geen duur pand of personeelskosten. Daarom kunnen wij de prijs laag houden.  Voor mij is een brandstempel niet zo maar een brandstempel. Het is een product dat waarde aan uw producten geeft door ze te voorzien van een prachtig logo, tekst of afbeelding. Daarom vind ik het erg belangrijk om een zo goed mogelijke brandstempel te fabriceren. Precies naar uw wensen.
Nieuwsgierig geworden wat mijn brandstempels voor uw producten kunnen betekenen? U mag me altijd bellen of appen op: 06- 51014080 of stuur een mailtje naar info@jhmachining.nl. Als u een foto of voorbeeld voor een ontwerp heeft mag u die ook gelijk mee sturen, dan kan ik gelijk een proefdruk maken! Ik hoop u snel te spreken!
Jan Hidde Zaaijer
Eigenaar J.H. Machining