Stempel laten maken bij J.H. Machining
Wij krijgen vaak de vraag hoe wij precies onze brandstempels maken en waarom onze brandstempels t.o.v. de concurrentie zo voordelig zijn. De voordeligheid is vrij eenvoudig. Wij zijn een klein bedrijf met weinig kosten en wij hebben zelf onze machine gebouwd en dus niet ingekocht. Door deze ontbrekende kosten kunnen wij tegen een zeer voordelige prijs onze brandstempels aanbieden. De afbeelding hier onder schets het proces van het maken van onze eigen machine.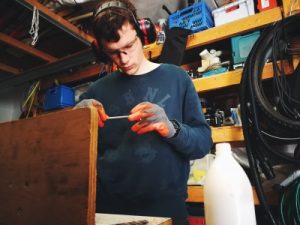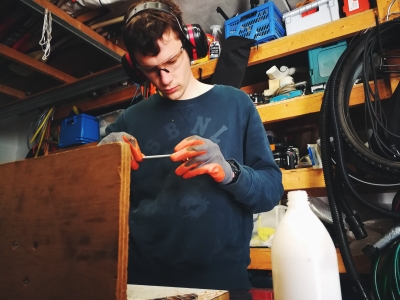 Het heeft ongeveer een jaar geduurd voor dat de machine klaar was om brandstempels mee te fabriceren. In het begin kwamen we nog wel wat schoonheidsfoutjes tegen, maar nu enkele jaren later kunnen we met geweldige precisie de kleinste details in de stempels verwerken. De afbeelding hier onder is een recent ontwerp waar we zeer trots op zijn.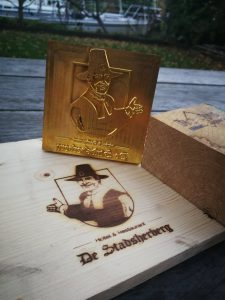 Van bestelling naar eindproduct
Al kunt u op onze website direct een brandstempel bestellen, gebeurt dit niet heel vaak. De meeste klanten nemen eerst contact met ons op om te kijken of het ontwerp mogelijk is. Nagenoeg elk ontwerp is mogelijk, maar als er veel details in de brandstempel moeten komen kan het zeker een uitdaging zijn. Als wij een proefdruk binnen krijgen gaan we gelijk kijken of het ontwerp mooi op de brandstempel komt. Het resultaat koppelen we terug zo dat u een goed beeld heeft van het uiteindelijke resultaat. Als u tevreden bent begint het echte werk. De afbeelding hieronder toont hoe uw logo of ontwerp wordt verwerkt in de brandstempel.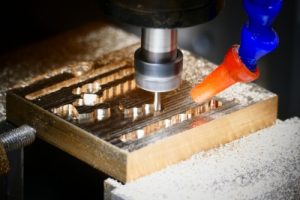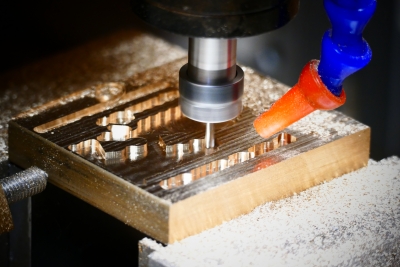 Zodra het ontwerp in het materiaal is verwerkt monteren we het houten handvat. Na het monteren is de brandstempel in principe compleet. Voordat wij de brandstempel versturen maken we altijd nog een proefdruk om het resultaat te zien. De proefdruk krijgt de klant uiteraard ook te zien.
We hopen u wat duidelijkheid te hebben gegeven rondom ons productieproces. Als u een vraag heeft kunt u ons altijd een bericht doen!